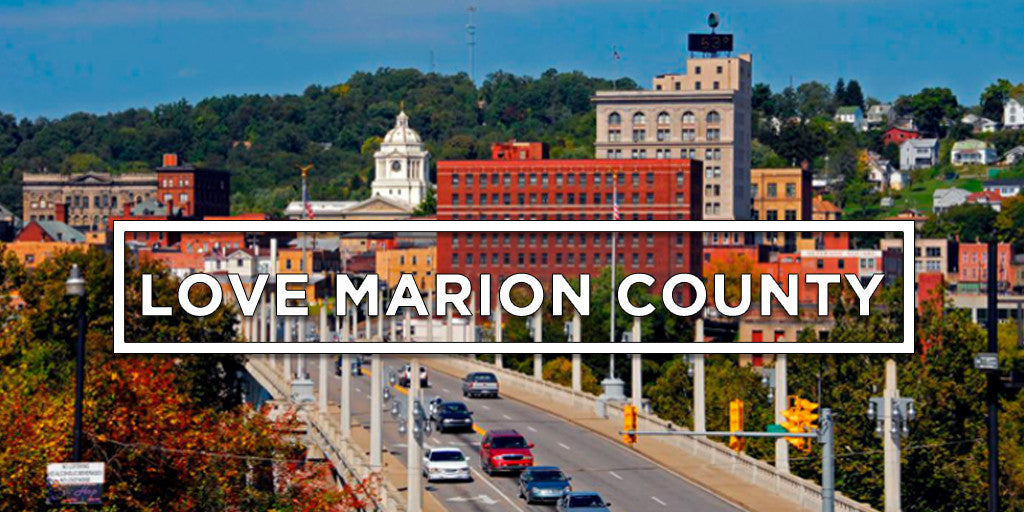 Fairmont, West Virginia – Home of Legends
What do Mary Lou Retton, Johnnie Johnson and Nick Saban have in common? It turns out the iconic female gymnast, the "Father of Rock and Roll," and the head football coach of Alabama's Crimson Tide all hail from the same town in West Virginia – Fairmont. This city of about 19,000 and the county seat of Marion County is also home to Fairmont State University, high-tech institutions like the NASA Independent Verification and Validation Facility, and some mighty fine craft beer, as well as spectacular views of the natural beauty of West Virginia. 
Image by: Kevin Funk
To see it all, start at Valley Falls State Park, a scenic place to get out and enjoy the best of the outdoors. This 1,145 acre park features a spectacular series of foaming falls. Here, the waters of the Tygart Valley River fall over ledges and room-size boulders of Connoquenessing Sandstone. Against this scenic backdrop, you can enjoy fishing, picnicking or kayaking, and experience 18 miles of hiking and mountain biking trails.
Image by: @lillyputian18
If you like your parks more historic, you can visit Prickets Fort State Park. This log fort that overlooks Prickett's Creek and the Monongahela River re-creates the original fort built in 1774, which served as a refuge on what was then the western frontier of Colonial Virginia. This new fort was built in 1976 by the Prickett's Fort Memorial Foundation and functions as a living history center. Visitors can experience 18th century colonial life through demonstrations by blacksmiths, spinners, weavers and even firearms manufacturers.
If you are in Fairmont during the summer, plan to stop in at the Annual Johnnie Johnson Festival, which promotes jazz and blues music in honor of this legendary musician. Johnson founded "The Sir John's Trio" and on New Year's Eve 1952, he hired a young guitarist named Chuck Berry; the rest is literally music history. The annual summer event features three days of great music and lots of memories.
Image from: Fairmont State University Facebook
No trip to Fairmont is complete without a stop at Fairmont State University. You can visit a historic one-room schoolhouse on the campus and see Hardway Hall, which is on the National Register of Historic Places. Built in 1917, it boasts unusual architecture and is the birthplace of three international educational drama honorary organizations: Alpha Psi Omega, Delta Psi Omega, and the International Thespian Society. Also on campus, The School of Fine Arts offers a variety of concerts, exhibits and plays throughout the year.
Speaking of culture, where can you experience the world championship pepperoni roll eating contest? Why, the West Virginia Three Rivers Festival of course! Held in Palantine Park over Memorial Day weekend, this festival features a parade, carnival, live entertainment and more in addition to the legendary eating contest.  
If you'd rather see the area via two wheels, Marion County Parks and Recreation offers two rail trails for biking, walking or even horseback riding. The West Fork River Trail is 16 miles long and boasts several re-decked railroad bridges and more than 200 acres of riverfront property. MCTRAIL starts at Pricketts Fort State Park and goes nearly 3 miles to Mt. State Metals on Morgantown Avenue in Fairmont.
Image by: @TheRamblingRoot
Of course, all this sightseeing is bound to work up quite a thirst. One place to quench it is at the Rambling Root. This quirky restaurant features 21 taps of handcrafted beers, and their bottles and cans list is near endless. The owners envision it to be a place where you can bring your family, meet friends and make memories; a place that keeps you rooted to your past no matter where you ramble. (We love the idea of this place so much that we backed their GoFund Me, so look for our name on the back of their menus when you visit!)  
If you love dogs, you need to stop at the home Yann's Hotdogs. With just eight seats, no posted hours and no sign, it's a not-so-secret hideaway at 300 Washington St. that the locals love. The spicy "sauce" (otherwise known as chili) is legendary for its heat and its flavor. Rumors of secret ingredients range from lard and cracker meal to cinnamon so order a dog (or three!) and take your best guess.   
Image by: @LovingWV
Because you need to start your mornings off right, visit McAteer's for breakfast. You can tell this place has a local feel as soon as you walk in the door, and it should, since it's been here since 1958. So grab a cup of coffee (you might even get it served in one of our coffee mugs!) and enjoy a taste of home for breakfast.  
Image by: @joe_n_throw

Of course, no Fairmont coffee run is complete without a stop at Joe N Throw. This quirky place got its start when a coffee roaster and a potter met at a beard growing competition. The result is a lasting friendship and a local coffee shop/pottery studio that promotes local art, culture and food. Did we mention that you can get your own Loving WV decals there, too?) Stop on in, chill with a coffee, and check them out!