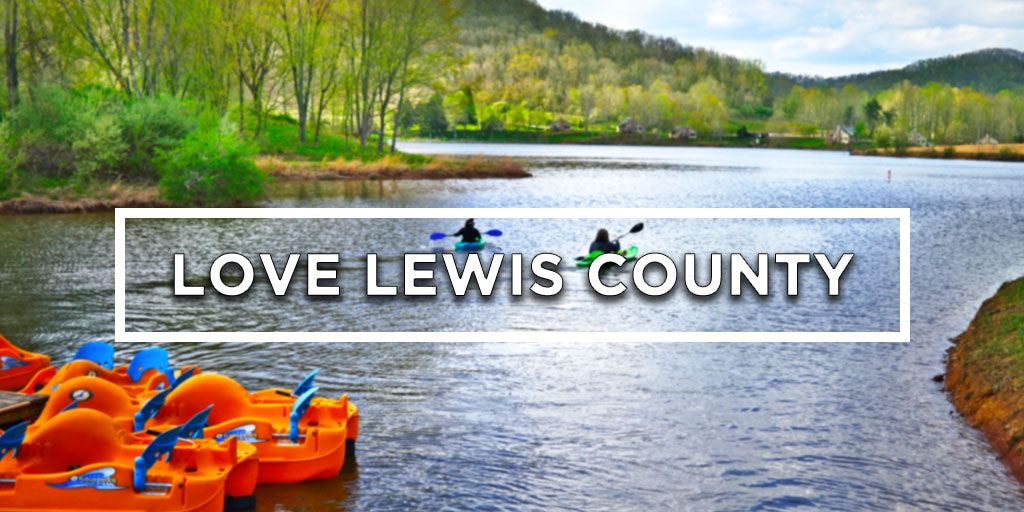 Lewis County: Where Memories are Made
Lewis County has a storied history that continues to draw visitors seeking to connect with the past and make their own vibrant memories.
It was in Lewis County (which was then part of Virginia) on January 21, 1824, that iconic Civil War general Thomas Jonathan "Stonewall" Jackson was born. This Confederate General then spent his formative years in Lewis County. In fact, visitors can still walk the grounds where he spent his youth at Jackson's Mill, which is now part of West Virginia University Extension Service 4-H grounds. Jackson's Mill is also the historic home of 4-H camping in the United States. Visit on Labor Day weekend when thousands gather to celebrate the Jubilee, which features history and heritage crafts.
There's more to Lewis County's military history than the Civil War, however. Stop by the Mountaineer Military Museum for exhibits and information on every U.S. war from the Civil War up through Operation Iraqi Freedom. The museum recently expanded by 2,100 square feet and now features a reflection room. Yet it is the story behind this museum that makes it stands out. As the site describes: "Childhood friends were drafted into their country's service and only one made it home. A graveside promise was made that 'I'll never let anyone forget you guys.' Ron McVaney vowed to keep his promise." Over the next 35 years, McVaney gathered hundreds of pieces of military memorabilia. When he retired, he and his wife Barbara decided to open the museum to share these pieces with the public and educate future generations on the sacrifices made by those who came before.
Of course, no discussion of history would be complete without mentioning that Lewis County once was known as the hand blown glass capital of the world. While many large factories have closed, small shops like Appalachian Glass and West Virginia American Art Glass in Weston keep the art alive. Each day, visitors can watch glassblowing demonstrations as they view (and purchase) beautiful pieces from local artisans. Glass blowing is such an integral piece of Lewis County history that the Lewis County Convention and Visitors Bureau is located right there.  To get an even richer picture of the history of glass, visit The Museum of American Glass on Main Street in Weston. Founded in 1993, this non-profit museum is dedicated to preserving the history of America's glass industry.  
When it comes to experiencing the great outdoors in Lewis County, you can do so in Four Star luxury at the Stonewall Resort. This 1900-acre resort features a golf course, spa, marina, a campground, luxury hotel and cottages, three restaurants a coffee shop and more.
You don't have to stay at the resort to get in a round of golf in beautiful surroundings. The Deerfield Country Club in Weston is open to the public and features 9 beautiful holes designed by Dr. Michael Hurdzan, ASGCA and Jack Kidwell.
Image from: Trans Allegheny Lunatic Asylum Facebook
No trip to Lewis County would be complete without a stop at the Trans Allegheny Lunatic Asylum. The structure itself is a landmark; it's the largest hand-cut stone masonry building in North America and reportedly only second in the world to the Kremlin. Yet this structure is better known as one of the scariest places in the world. This facility (at the time the Weston State Hospital) was a sanctuary for the mentally ill in the mid-1800's. While it served thousands of patients, several hundred also died within its walls, and guests and staff have seen apparitions, heard unexplainable voices and sounds and more. In fact, several paranormal TV shows have filmed here. Visitors can take everything from a tame historic tour or a four-hour photography tour to a scary paranormal tour or even an 8-hour private ghost hunt. See their website for complete details and times.  
Need a good stiff drink after your visit? Then stop by Lambert's Vintage Wines. This Gothic Winery in Weston is built from hand-cut stones and perched majestically on a hillside surrounded by a vineyard. It's known as a beautiful site for weddings and features tours and tastings daily. With a full range of reds, whites and blushes, there is something here to please every palate. (We like to savor our favorites in a West Virginia stemless wine glass.) And if you want to look and feel years younger without drinking even a sip of red wine – we're not sure why you would skip that delicious step, but we won't judge – you can also buy some Lambert's Resveratrol. A single ounce reportedly contains the same anti-aging Resveratrol content found in 156 glasses of red wine!
Image by: The Hickory House
Of course, you need some food to go along with your beverages, so stop by The Hickory House Restaurant in Jane Lew. Known for its signature hickory wood smoking, Hickory House was voted the best BBQ in West Virginia. Fortunately, it's open 7 days a week, so no matter when you visit, you can order a traditional Pork BBQ sandwich (or 4!), a beef brisket platter, ribs, or even a Frac-Burger, known as the oil field special, which features a burger topped with pulled pork, beef brisket, jalapenos and two cheeses.
Image by: Thyme Bistro
The Thyme Bistro in Weston features upscale food in a casual setting. On a recent day, they featured Garlic Beef & Orzo Pasta soup; Tomato-Cucumber Salad with Shaved Locatelli Romano and Garlic Bread; and a Canal Street Foccacia Sandwich with Italian Meats and Cheese. Check out their Facebook page for desserts that will have you jumping in the car to drive over!
So whether your appetites run toward the historic, the artistic, the terrifying or the simply delicious, you'll find history to discover and memories to make in Lewis County.
P.S. - For those of you wanting to hangout with the Loving WV family we will be selling shirts at the Jane Lew Firemen's Arts & Crafts Festival on Labor Day weekend