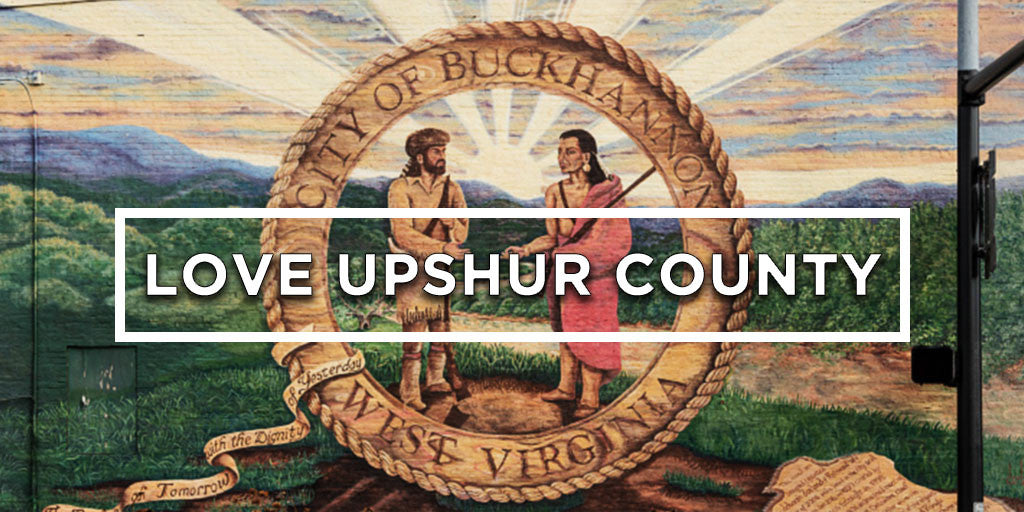 Upshur County – Small Town Charm
If you are looking for small town charm, Upshur County in the foothills of the Allegheny mountains has pretty much cornered the market. From strawberries to motorcycles, here's a look at what you can see, do and taste in this charming county.
The West Virginia Strawberry Festival has been an annual tradition since 1936 (breaking only for 5 years during World War II). Initially a one-day festival designed to celebrate strawberry farmers (and boost their business!) the festival has expanded into eight days in May that are chock full of parades, arts and crafts shows, a carnival, vendors, and of course, every type of strawberry food you can imagine!
Is straight up shopping more your style? Then make plans to attend WV's Largest Yard Sale. Each August, you can join a few thousand of your closest friends as literally hundreds of individual yard sales dot the streets of Buckhannon and Weston and spread throughout surrounding Upshur and Lewis counties. What makes it even better is that all the yard sales are within an hour driving radius, making it easy and fun to pop from sale to sale.
When you get tired of shopping, you can hit the road because Upshur County is known for some of the best motorcycle rides (or country drives if you prefer a car) in the state. Check out the Visit Buckhannon travel guide for starting points of routes that take you through everything from Civil War sites to wood chopping festivals.
Looking for things to see in Upshur County? This historic area has you covered there as well. From June to September, start your Sunday afternoon at the Upshur County Historical Society & Museum in Buckhannon. Built in 1856, this structure is the oldest surviving building on Main Street and is listed on the National Register of Historic Places. Each summer, it hosts a different exhibit– past years' exhibits have focused on colleges, and of course, the Strawberry Festival.
But your historic tour doesn't end there. In fact, the Downtown Buckhannon Historic District is itself listed on the National Register of Historic Places. You can stroll down the district streets to see gorgeous examples of Italianate and Queen Anne architecture. Visit the Upshur County page of the Register for more details on this and four other county locations that made the cut.
If you're looking for a more outdoorsy site that still has some historic value, visit Pringle Tree Park. This tree marks the spot of the first permanent settlement west of the Alleghenies in what was then Virginia. On that site, John & Samuel Pringle lived in a large, hollowed tree for three years, from 1764 -1767. You can view the third-generation tree and enjoy surrounding picnic facilities, a public boat launch & a playground.
Image by: Three Quarter Cafe
Hungry for some upscale fare? Then head downstairs to the third basement of the Stockert Building for the ¾ Café. Springing up next to an underground micro-cinema (in the fourth basement of the building), the restaurant features international flavors that compliment the films, as well as "handcrafted simple foods like bread, soup, wine, and cheese." From luscious crepes to a Bacon, Peach & Chevre Panini, you are certain to discover a craveworthy bite on their menu.
Craving some real life Hillbilly food? Then there's no better place to go than the Hillbilly Grill in Buckhannon. The owners hand-built this popular restaurant with a glass-enclosed deck, but the real star is the Hillbilly Burger. It starts with a traditional 8-ounce beef patty on a sesame seed bun, but then goes a little crazy with American cheese, horseradish sauce, white queso cheese, honey mustard and – wait for it – shaved prime rib. In fact, it recently was featured in an article on the best burgers in the state.
If you happen to visit from early March through mid October, you can top off your meal with a tasty treat at Dairy Queen. Sure, there are Dairy Queens in lots of places, but only in the Downtown Buckhannon Historic District can you find this walk-up restaurant that has been in business for 60 years and is one of the few like it left in the country.
Image by: Tateep Unique Boutique
After you get your fill of ice cream in Buckhannon, don't forget to walk down Main Street to Tateep Unique Boutique. This clothing store boasts gifts with unique style – ranging from Simply Southern clothing and Spartina purses to our personal favorite, Loving WV gear! No matter what you are shopping for, you can find unique and upscale items at affordable prices with friendly southern service at Tateep's.